Much more than a Digital Whiteboard
MURAL's intuitive features make collaboration creative, engaging, and productive.
Facilitation Superpowers™
Guide collaboration to supercharge your meetings and workshops.
Save time with 300+ ready-to-use templates for common use cases and proven methods.
Global enterprises trust MURAL to transform the way they collaborate at scale. 
Improve your workflow by connecting to the apps you love. 
Rigorous compliance and safety standards, plus scalable enterprise-grade security tools.
Turbo Charge your Hybrid and Remote Teams
Centred around a digital whiteboard collaboration space, teams work together in real-time or asynchronously to unlock their genius with MURAL — taking insights and ideas from possibility to reality with the support of guided methods and transformation expertise.
Mural is Trusted by 95% of the Fortune 100.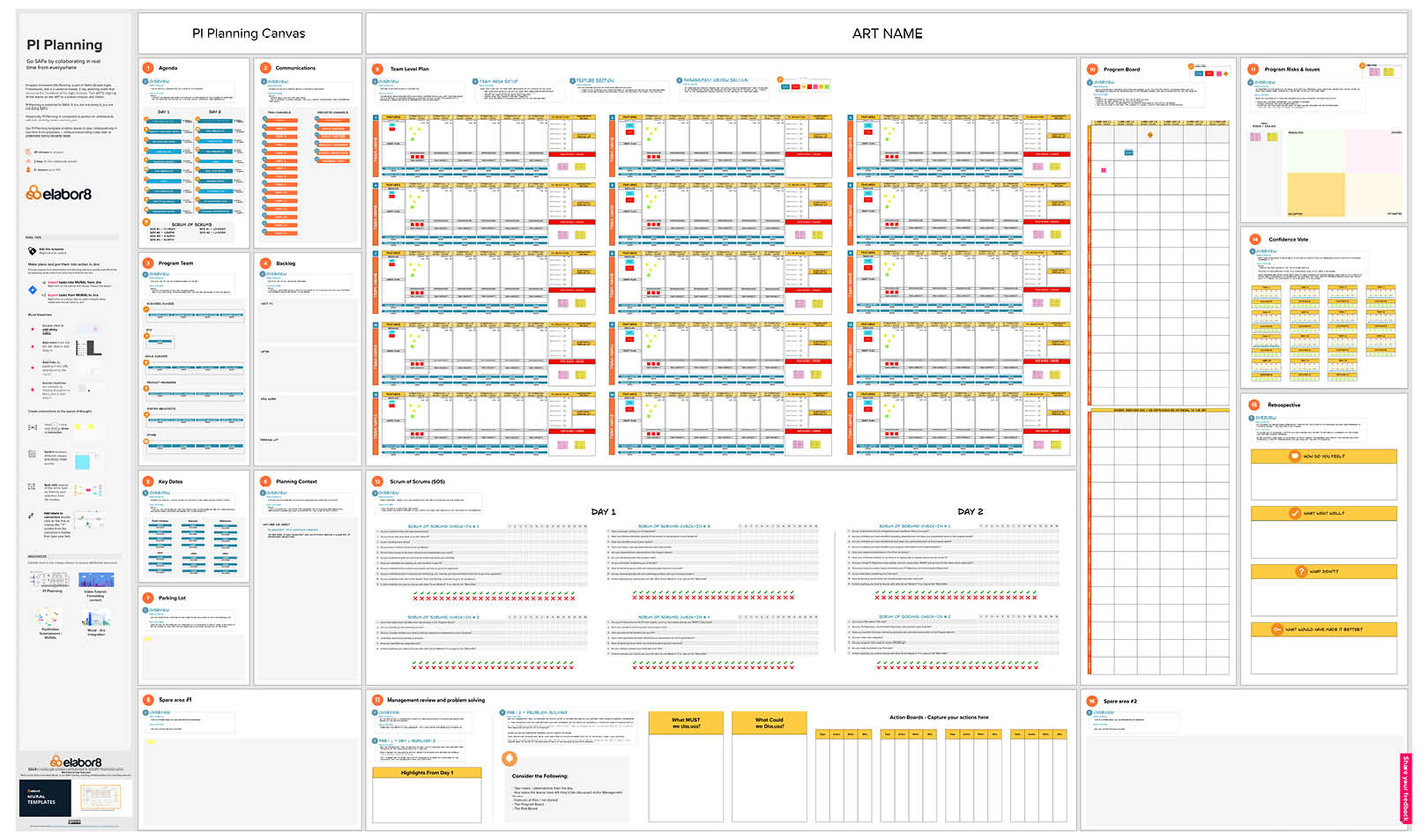 Remote PI Planning with Mural                 
Looking for a PI Planning template in Mural? Elabor8 has you covered.
Take the stress out of remote PI Planning with Elabor8's PI Planning template, which can now be found in the Mural template library. Happy planning!
Free your Team's Imagination
Get up and running with MURAL in minutes. Then, invite your team. It's that easy!
Our Latest News & Updates