We believe the best products and services come from
forward thinking and adaptive companies
We can help you become forward thinking and adaptive by gaining clarity and insight into your environment, building coherence and adaptability into your processes, and developing the capabilities you need to succeed.

We help you become connected, insightful and attuned by understanding your capabilities, customers, markets and disruptors.
Validating your business strategy
Companies can often get lost in execution and lose sight of what made them successful, letting their product category become their identity and missing changes in their customers' needs and general market dynamics.
WE CAN SHOW YOU HOW TO...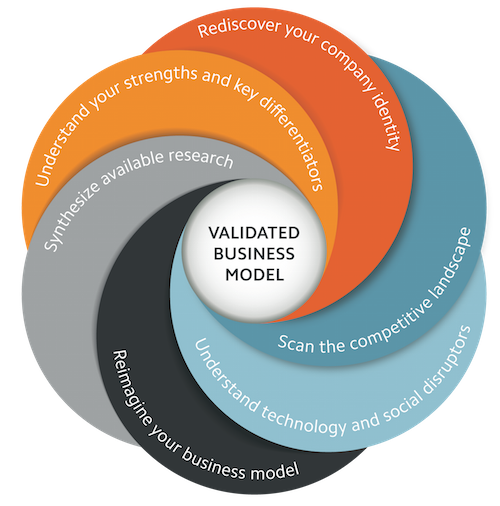 Developing Insight, Empathy and Inspiration
We firmly believe that the people designing and building the products and services should develop a deep understanding of the market and their customers.
We employ ethnographic approaches which take the product development team on a journey of discovery, helping them:


Coherence
We can help you to do the right things in the right way, repeatedly
to be focused, lean, adaptive and robust.
"Excellence is doing ordinary things extraordinarily well"
Linking Innovation &
Product Design to Delivery
Moving your initiatives from Product and Customer Experience strategy into Software Delivery has become one of the key integration points, yet in many organisations this can be cumbersome and often a significant point of failure.
Elabor8's Innovation and Product Design framework is tightly integrated with software product delivery.  We have been able to achieve this integration because we understand both the process of innovation as well as the machinations of enterprise software delivery.
Lean & Adaptive
Software Delivery
Based on Lean and Agile approaches to software delivery our consulting services focus on creating the most effective and efficient way to bring new products to market. Using these methods organisations can achieve faster time to market, lower capital demands and much greater adaptability to allow for course correction.
Whether it be scaled Agile, a Spotify approach of empowered teams or more traditional IT structures our consultants are experienced across a range of different methods and can help you implement the right approach.
Executing on large programs
At Elabor8 our approach in executing large programs of transformation is to manage all the "Dimensions of Change":
People – Leadership and Teams, Business Engagement
Skills – Capacity, Capability and Knowledge Transfer
Vendors Management – contracts and support
Delivery Schedules – Program of Work
Budget – Capital & Operational
Infrastructure, Architecture and Solution Design
Release and Implementation Planning
Transition to Product Delivery
Governance and Reporting
Independent of underlying delivery framework (Agile or not), all these areas need to be developed and managed cooperatively with all partners to ensure a successful and timely implementation.  It is critical that the system is handed over in an operational state and that future development and enhancement is transitioned into the Product Delivery cycle.
Evolving your Architecture
Once a technology delivery organisation reaches a certain scale, it can no longer follow a purely emergent design model without introducing risks such as platform divergence.
At Elabor8 we assist organisations in the foundations of product architecture, effective technology practice management and creation of technology system roadmaps. This will promote a highly autonomous product delivery capability that balances emergent design and with intentional architecture without the constraining governance.
Re-engineering your operating
processes and systems
Elabor8 has developed a process that optimises the Business Architecture value stream, transforming it from a source of frustration into a flow based model that incrementally delivers value where it's most required.
We can help you to collaboratively build and deploy business processes (and change) in cadence with your delivery teams and to incrementally develop your organisational knowledge base.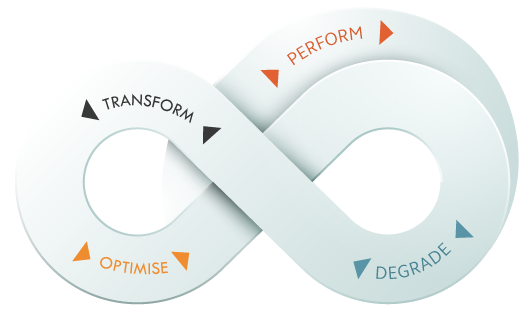 Capability
We can help you to achieve delivery excellence by developing your people
and organisation to become a great place to work.
Being an adaptive organisation requires a constant vigilance with regards to the capability of your employees and organisation as a whole. We collaborate with our clients to identify capability gaps and work out what mix of Delivery Services, Coaching and Training is appropriate.
We can help you to achieve delivery excellence by developing your people and organisation and become a great place to work.
At Elabor8 we believe in a holistic approach to capability improvement.
To this end we offer the three services below to help individuals and organisations grow.
Our people
All our people are passionate about creating great outcomes for our clients. To keep up to date with industry trends everyone has a generous personal development budget. Our consultants are highly regarded as thought leaders in the community through presenting at conferences and meetups, as well as being encouraged to share their learnings at their client sites.
Relationship managed
We have a team of deeply experienced principal consultants who oversee all our client engagements, as well as providing mentoring and guidance on approach to all of our delivery consultants. You will also be regularly consulted by our professional and client services teams which are staffed by experienced ex-practitioners.

Business, Product & Program Delivery
Whatever your environment is, whether you are a big organisation which needs help being more agile, or a startup looking for some more structure, we have the experienced practitioners to add to your teams. We ensure your delivery matches your goals, is adaptive and tightly integrated into your business. We can embed highly credentialed practitioners with backgrounds in Product and Design, Business Analysis, Project/Program Management and Agile Processes to give your team an immediate capability uplift and the focus and leadership they need to succeed.
"All coaching is, is taking a player where he can't take him himself"
– Bill McCartney
To become a truly agile and adaptive organisation requires not just a reshuffling of processes, but a change in thinking about management and leadership. Whether it's coaching a key member of your team, or a senior management team, our coaches have worked with many different teams across many industries.