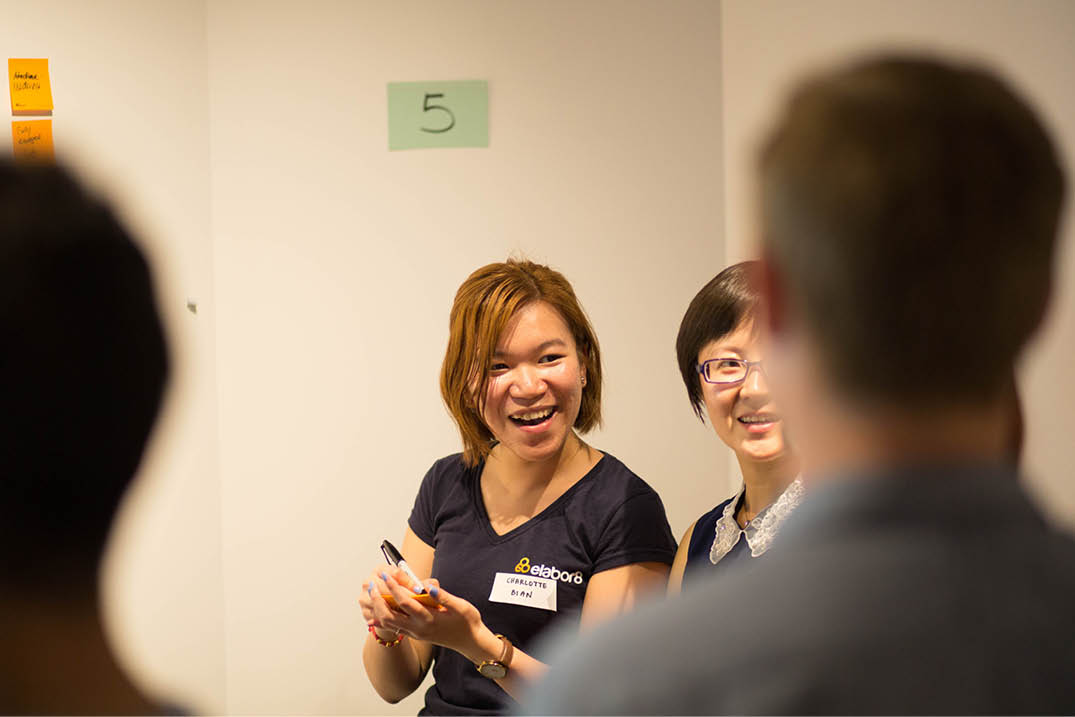 A business isn't a solid immovable thing.  It's a living breathing organism shaped both by the people who work in it and by its customers. 
Stay too long in one place and you'll find your customers – and your competitors – have moved on.
By freeing your people from inflexible processes and mindsets, we can help you turn organisational agility into your competitive advantage.
Elabor8 works from within to unlock the promise of agility by instilling the mindsets and systems that are crucial to innovation.
To compete in a digital first world organisations need to realise the potential of every person in their organisation so that they can be freed up to move, pivot and respond.
Through advisory, coaching and training, we can help your organisation create the muscle memory that enables your organisation to rapidly respond to customer demand.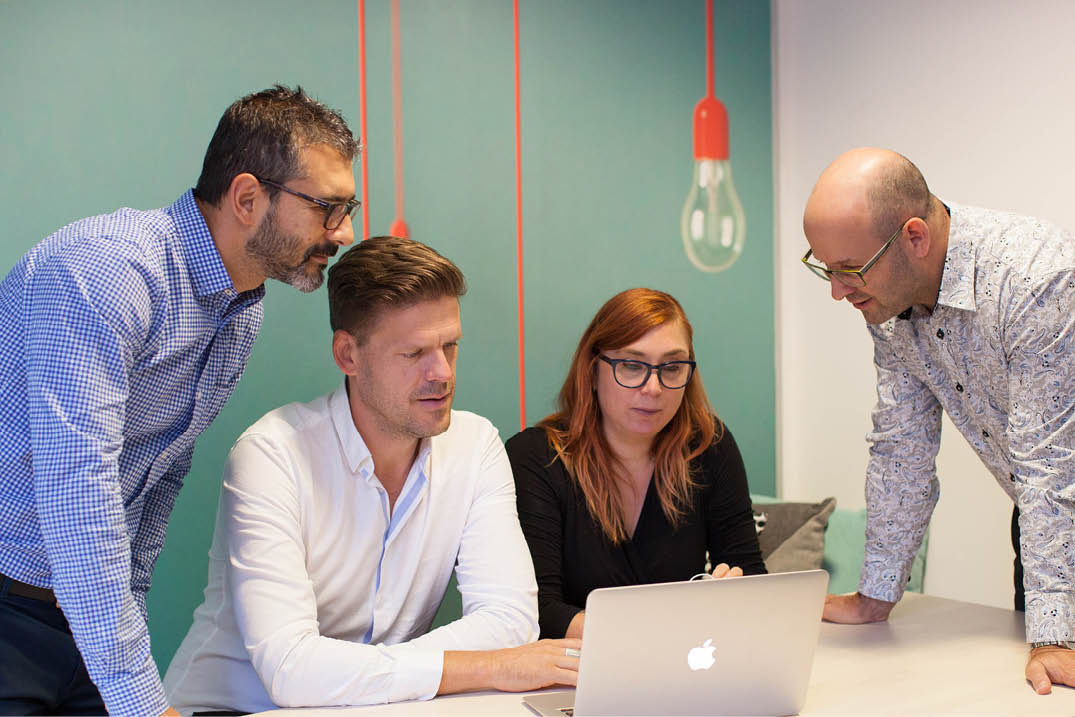 Innovation & Product Design
In today's digital first world, your ability to build the products and features that bring your customer experience strategies to life are a source of competitive advantage.
Our Innovation and Product Design framework is tightly integrated with software product delivery.  We have been able to achieve this level of integration because we understand to end to end process of designing and delivering products within the machinations of enterprise software delivery.
Product & Design
Agile Software Delivery
Using Lean and Agile approaches to software delivery, we consider your goals and organisational context to ensure our consulting services are focused on creating the most effective and efficient ways of bringing new products and experiences to market.
Agile ways of working delivers faster time to market, lower capital demands and greater adaptability to allow for course correction.  We're experienced with all the major frameworks including Scaled Agile Framework (SAFe), Scrum, Kanban or bi-modal.
Agile Delivery
Organisational Agility
Agile or not, high quality work must be handed over on time. It is also critical that future development and enhancement is transitioned into the product delivery cycle.
Leadership and Teams, Business Engagement
Capacity, Capability and Knowledge Transfer
Delivery Schedules and Program of Work
Capital and Operational
Infrastructure, Architecture and Solution Design
Release and Implementation Planning
Governance and Reporting
Business Advisory
Technology Architecture
Once an organisation reaches a certain size, their approach to technology can no longer follow a purely emergent design model without introducing risks such as platform divergence, data silos and security gaps.
Using a combination of technology systems roadmaps and change management, we assist organisations build the product architectures, structures and cultures. This will promote a highly autonomous product delivery capability that balances emergent design and with intentional architecture and respect for governance, compliance and audit.
Technology
DevOps
Elabor8 has developed a DevOps 360 assessment that provides organisations with a comprehensive view of your organisations software delivery capabilities. It assesses the fundamentals of software production:
Lean-agile management
Software development capability
Learning Culture
Social Dynamics & team structure
The finished report identifies your current state and a roadmap that will enable you to deliver value to the customer faster.
Technology
Agile Training
Unlocking people's potential is in our DNA. We run a range of industry certified courses such as scrum.org, Lean Kanban, Management 3.0 and Scaled Agile Framework and Management 3.0.
Our own Agile Fundamentals course can be customised for software and non-software teams and is certified by ICAgile. We run a range of public and private courses.
Public courses are run regularly in our Melbourne, Sydney and Brisbane offices and private courses can be customised to deliver against your specific organisational needs and delivered at a venue of your choice.
Training Academy
---