Create a highly effective remote workforce, with the capacity to deliver more
Elabor8 has developed a range of services to support businesses through a major shift to remote working. Helping each area organise for remote value delivery, to communicate more effectively, and build towards a more connected, resilient organisation.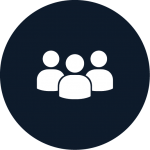 Rapidly shift your team to remote work, without losing effectiveness
Effective remote teams have strong distributed capabilities, and the flexibility to align around different projects. We will help you evaluate your remote working capacity and establish what is needed for your teams to work intelligently and successfully together in a digital context.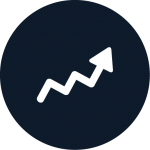 Build and sustain high performance within your remote teams
Remote Agile Coaching will allow your distributed teams to adapt to new ways of working and ensuring agile uplift continues in a remote working environment. Our coaches provide support through remote collaboration tools, resolving issues, building trust and setting teams up to thrive.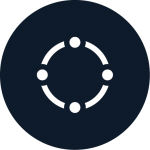 Adapt to a remote operating model to support business resilience
Our Remote Operating Model Design canvas will assist your organisation with innovating around changes in supply chains and customer relationships. We can also facilitate a design studio with your 3rd party vendors to collaboratively develop Joint Operating Models which support remote teaming.
Maintain engagement levels and alignment with your remote workers
Continually gauge engagement and performance levels within your remote teams enabling you to resolve issues and prompt 360 feedback. Our Remote Team Health Checks allow managers to stay in touch with the progress of work, how everyone is coping and knowing where to focus their efforts.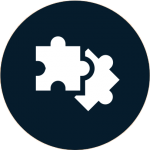 Enable collaboration through large-scale planning sessions
Elabor8 has been working with remote workers and distributed teams for nearly a decade. We have become experts at seamless and effective remote facilitation across all technologies. Our consultants have facilitated fully remote big room planning events with entire cross functional teams, of more than 50 people.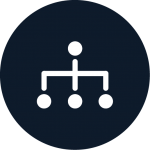 Redefine your governance framework for the future of work
Transitioning to a remote workforce requires adapting your existing methods of governance and oversight. Our Remote Governance Framework enables distributed decision-making through rich data and insights, and radical transparency, helping leaders to retain visibility while shifting authority to the information.
Flexible learning options for your remote agile teams
Elabor8's Academy is the only training organisation in the country certified to deliver ICAgile, Scaled Agile®, Scrum.org, LeanKanban University and Management 3.0 courses remotely.
Build your team's confidence in new and remote ways of working — with real practitioners, and a highly interactive eLearning experience.
Our remote courses will teach you how to utilise agile ways of working, and apply them within your distributed team.

Ask questions, explore concepts and engage with your remote trainer and peers in a fully interactive remote learning experience.  
All of Elabor8's remote courses come with certification, without losing the knowledge share and experience of face-to-face learning.

Our trainers are active practitioners experienced in remote work, and will give you the confidence to create value anywhere.
The hierarchy of remote working needs.
What organisations require to set up remote teams and develop their distributed capabilities. Everything from short-term basics, to longer term considerations.
Latest remote working insights
Work with us.
Empower people with new skills and a changed mindset and give your business a strong platform for growth.