Elabor8 is a leader in business agility. We have changed the paradigm for cloud adoption to enable business agility and optimise digital delivery.
Reimagining test automation for delivery performance.
Elabor8 is a leader in cloud adoption, and our technical experts are practitioners with proven and deep industry experience.
We help you embed lean development practices, principles, and methods; opening the door for long term realisation of the value of cloud.
We work with you to evolve technology architecture to create a future proof platform architecture purpose designed for your organisation.
We uplift the cloud capability in your team, reduce external reliance and provide recommendations for better development processes.
Build your cloud capability step by step
Our AWS Accelerators are geared to deliver business value every step of the way. We will work with you to create a pathway that allows you to achieve incremental benefits and enable you to realise more business value in the future.
Focus
Letting your team focus on creating business value.
Agility
Allow your business to move quickly on new ideas.
Flexibility
Enable you to rapidly change direction and pivot quickly.
Scalability
Letting you add extra capacity quickly to meet increasing business volume.
Velocity
Allows your team to bring new features to market quickly by releasing quickly and often.
Culture
Create a culture of cloud engineering excellence through repeatable software defined infrastructure.
Featured Article Container
If you are looking to develop behaviours like collaboration or continuous improvement, these types of DevOps tools may help.
Your pathway to cloud step by step
We collaborate with your teams to uplift their capability and work with existing technology architecture to create a seamless cloud journey
Cloud Discovery
Our 4 – 6 week Cloud Discovery engagement assesses your cloud journey ambitions and readiness to quickly develop a cloud roadmap. It will identify the platform architecture evolution required and structure teams and work design to deliver this. It will provide a series of architectural hypotheses, and actionable next steps for each on how to validate these to evolve your platforms to quickly realise the value of cloud in your business. We will identify the people and process challenges that are hindering your cloud adoption and work with you to identify ways to resolve them.
Cloud On-ramp
Our Cloud On-ramp offering will help you and your team to set up the landing zone for your AWS environment, network connectivity and tools required to commence cloud-native app development or cloud migration or cloud analytics. This will include tailored quick reference guides for provisioning development and testing resources, and guides for development teams to follow. This will help your team become self-sufficient in getting things started.
Cloud-native Apps
With our Cloud-native Apps offering, we will help your team create a flexible evolutionary architecture and quickly build applications to test new business ideas and learn, allowing you to quickly pivot or iterate to go from concept to customer onboarding to incrementally mature the products.
Cloud Analytics
Quickly leverage the value of data and advanced analytics using data pipelines and cloud-native analytics platforms. To quickly leverage the value of data you already own, you need to be able to get insights from them quickly. Our Cloud Analytics offering is aimed at enabling end-to-end visibility of your business processes spanning siloed applications or creating advanced machine learning models on data to create competitive differentiators for your business using modern data pipelines and cloud-native analytics platforms.
Migrate Apps
We have seen cloud adoption for different customers follow different pathways. At Elabor8 while we always advocate incremental value realisation, we understand some customers want to do a batch migration to the cloud. If this is the path you are looking to take, the Migrate Apps offering will help you to execute your cloud migration in the most efficient way and optimise for cloud performance.
Modernise Apps
Being hampered by legacy applications is a common pattern we have seen with many of our customers. We created the Modernise Apps offering based on our experience in decomposing legacy applications to define modern product-based application landscapes. This offering will work with you to align your customer value chain to your applications portfolio and create a product-based architecture to decompose legacy applications into modern microservices-based applications and to consume more platforms as service components.
Optimise Cloud
After taking the initial steps to move to cloud, we have seen many of our customers struggle with the challenges of being able to monitor these, secure these, manage cost blowouts and use intelligent automation for ongoing optimisation. Our Optimise Cloud offering is the result of our efforts in helping customers to solve these challenges.
Hybrid Multi-cloud
You have already moved to Azure and are looking to understand what the other cloud platforms offer. Well, this is the right place to start. This offering will help you to define a Hybrid Multi-cloud strategy in adopting AWS as part of the next step in your cloud journey. It will help you to seamlessly consume resources across multiple cloud environments.
              The test automation framework developed by Elabor8 gives me great confidence in the quality of our deliverables, and any production issues that do arise are quickly isolated and rectified. Across our projects, automated testing has delivered significant efficiencies allowing us to cost effectively scale our delivery capability. Previously an additional 80 manual testers would have been required to support the volume of projects we currently service."
Senior Engineering Manager
Latest AWS Case Studies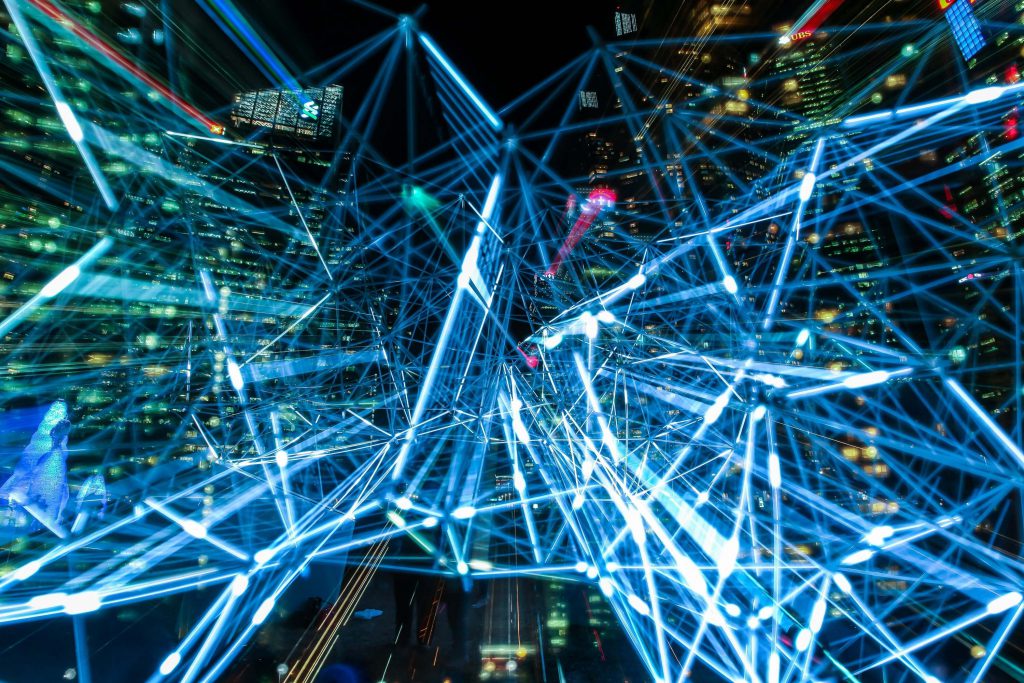 Helping hipages and Natural Therapy Pages navigate the complexity of an AWS cloud migration
Discover how we delivered hipages and Natural Therapy Pages a complex AWS cloud migration solution.
Ready to get started? Speak with one of our
Amazon Web Services technical consultants today.